TVR Heritage
Trevor Wilkinson never imagined his small car repair business would evolve into the most unforgiving car brand in British history.
Wilkinson Era
Feb 24, 2017, 10:47 AM
Year from :
Jan 1, 1946, 00:00 AM
Year to :
Jan 1, 1965, 00:00 AM
The birth of the brand took place in Blackpool, in an old wheelwrights' workshop when Trevor Wilkinson established Trevcar Motors to undertake general engineering work, which in turn evolved into TVR Engineering.
In 1949 the first TVR chassis was made with a live rear axle from a Morris Eight with independent trailing arm front suspension. Using an old 1,172 cc Ford side valve engine with 35 hp, the body was made in aluminium and painted in British Racing Green. TVR Number One no longer exists as within a year it was crashed and broken for parts.
In 1953 Wilkinson and his business partner Jack Pickard designed the TVR Sports Saloon utilising the components from an Austin A40, to be supplied to customers in kit form. Different body styles and engines were used and no two Sports Saloons were the same.
In 1955 a semi spaceframe chassis was designed, providing a lower seating position and all round independent suspension. In 1956 the first TVR arrived in the United States and was fitted with a Coventry Climax FWA engine and aluminium body.
The TVR Open Sports and TVR Coupe followed on but after a suggestion from Ray Saidel, who was racing and trying to sell the cars in the United States, a fast back design was introduced in 1958, and this eventually became known as the Grantura.
However, with financial difficulties being experienced, and relationships fracturing, new management, new investors and new approaches were added to the TVR script. In 1960 the controlling interest had passed from Trevor Wilkinson to Keith Aitchison and Bryan Hopton, who managed to increase the order book and who took up an interest in international motorsport with the TVR brand.
Trevor Wilkinson's concept of a light body on a tubular chassis, front engine, rear wheel drive, with close attention paid to increase performance, created TVR's DNA which is still adhered to to this day.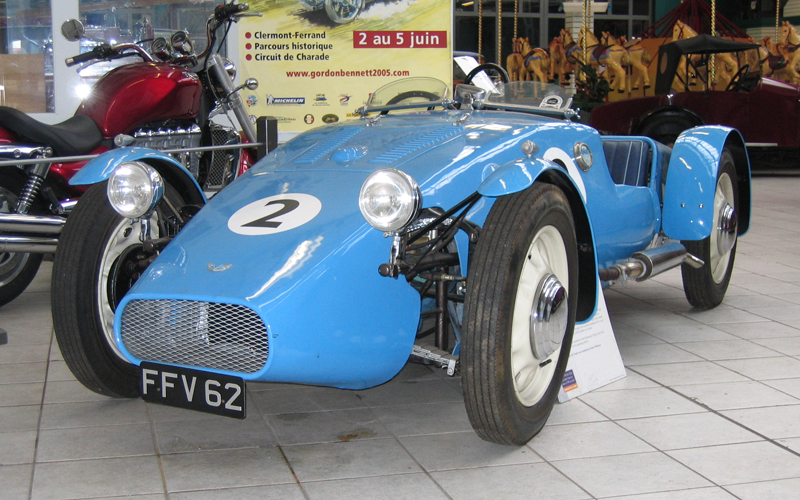 TVR Owners – a loyal, knowledgeable and very enthusiastic group of people who act as the driving force behind TVRs endeavours. It is often said that TVR owners get inspired in their younger years when the sound of a TVR catches their attention and they see a car that is different and exciting creating a memory that does not fade, an itch that can only be scratched by owernship. And once you have had one TVR....