TVR

Griffith (2G)

Groundbreaking. Historic.
Arguably Peter Wheeler's finest design, the second generation Griffith was launched in 1990 to rave reviews, reputedly with orders being placed every 8 minutes during the 1990 Birmingham Motor Show! This Griffith was a seismic moment in TVR's history and was a genuine challenge to the traditional automotive order of the day.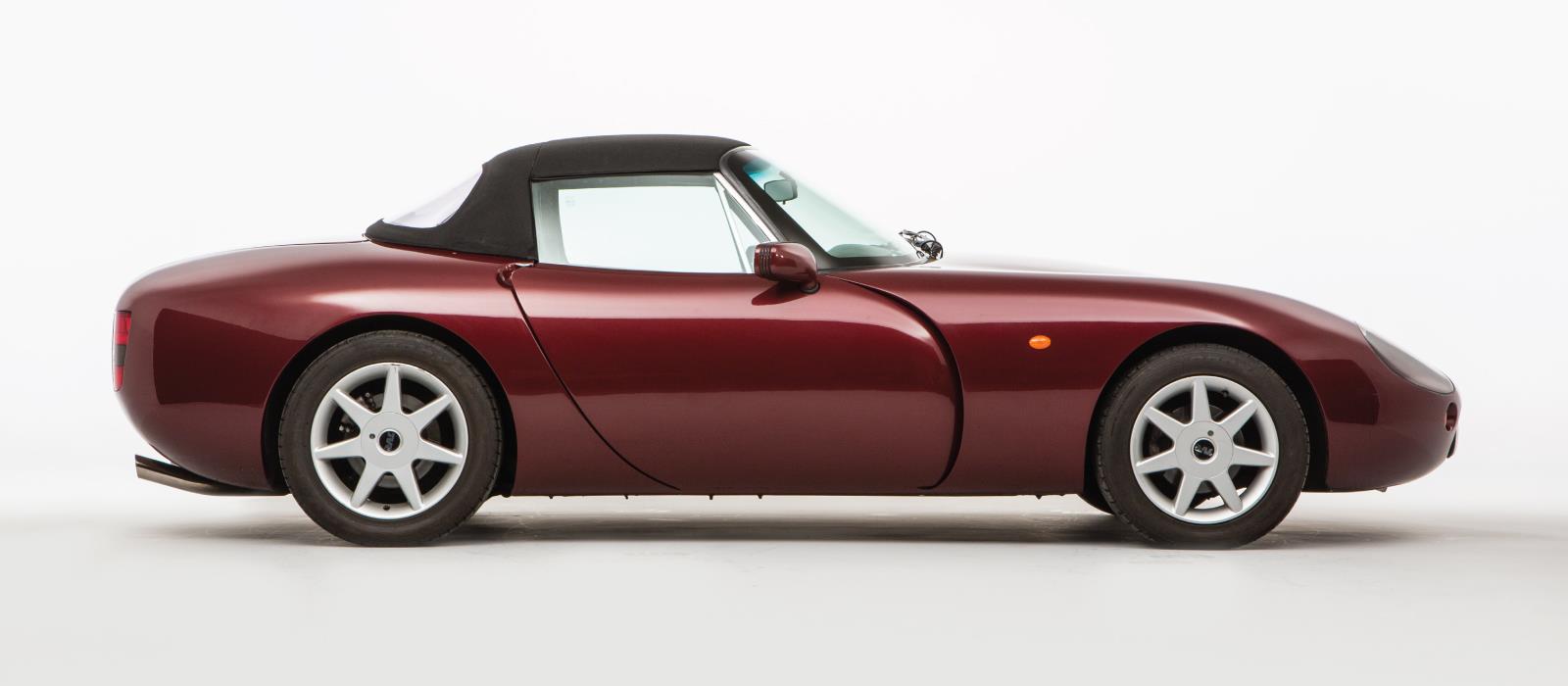 Five variants of the Griffith were built, namely the Griffith 400, 430, 430BV, 500 and 500 SE with approximately 2,600 cars produced before production ceased in 2002.
This is the Griffith 500 which utilised a 4,988 cc alloy V8 mated to the Borg Warner T5 gearbox. Power was rated at 340 bhp with 350 lbs/ft of torque. Performance was lively and often required close attention, especially in the wet!
With Peter Wheeler looking to the future, the ambition was for TVR to create its own engine for the Griffith, but it was not to be. That engine was produced, however, and is known as the AJP V8 and was used in later TVR models.
A final run of approximately 100 Griffith 500's known as the Griffith 500 Special Edition closed production. These cars made use of the Chimaera dash board and had different rear lights and mirrors when compared to the standard 500. They are now much sought after.