TVR

3000S Turbo

Almost as rare as hens teeth
The vast majority of TVRs pre 1978 were fast backs but the 3000S was the first real production TVR convertible. Being developed from the successful M series, 258 3000S models were constructed between 1978 and 1979, of which 13 were fitted with the turbo charged version of the Ford Essex 3-litre V6 engine. Working in conjunction with Broadspeed, the performance of the Ford Essex V6 was developed to achieve 230 bhp and 273 lbs/ft, leading to a top speed of 140 mph and a 0-60 mph time of 5.8 seconds.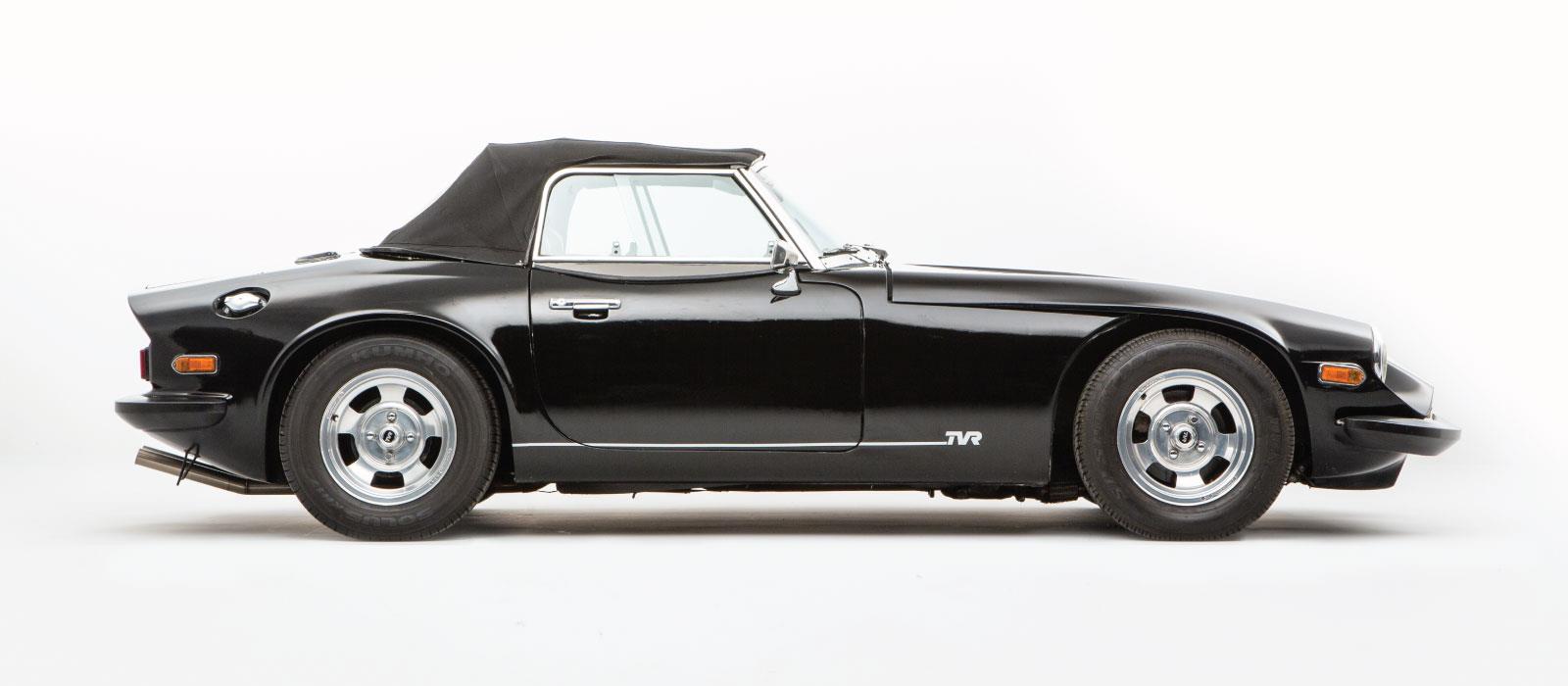 The rarest of the 3000S Turbo cars is the one built for TVR Chairman Martin Lilley for his personal use, referred to as a 3000S Turbo SE. This car had a leather interior, flared wheel arches, split rim alloy wheels and a limited slip differential.
After the dramatic body styling changes for the Tasmin and Wedges, nostalgic demand lead to the styling of the 3000S being modernised and, based on all new mechanical components, TVR, now under the control of Peter Wheeler, launched the S series in 1986.