Launched two years after the Tamora, upon which it was based, the T350 has highly regarded handling and superb performance thanks to its TVR Speed 6 engine sitting in a very capable chassis with a low kerb weight and a low centre of gravity. The straight six engine produces 350 bhp with 290 lbs/ft which enables the T350 to reach 62 mph in 4.4 seconds and a top speed of 175 mph.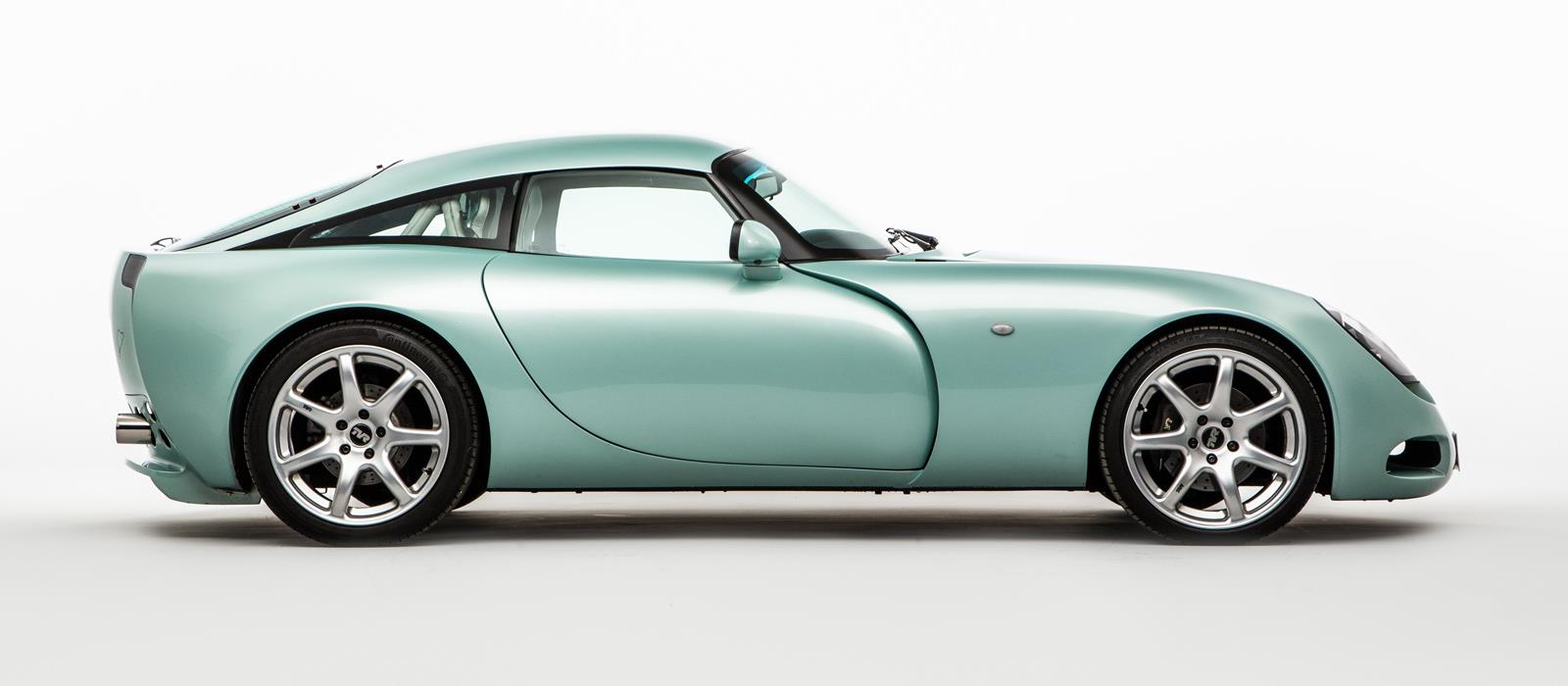 The shape of the T350, and its engineering, owe much to TVR's racing ambition at the time. Function dominates form with every effort made to maximise downforce whilst minimising drag. No central radiator air intake duct and a sharp cut off at the rear of the car, combined with a rear diffuser, are examples of a design intending to reduce drag and to create downforce and still the final shape remains stunning!
A targa version of the T350, simply referred to as the T350 T, followed with a pair of lift out carbon panels in the roof to give its owners the sensation of open air motoring whilst reducing buffeting to virtually nothing.