With direct lineage to the Griffith, the Chimaera has proven to be the most prolific of all TVR models to date. Production commenced in 1991 and continued through to 2003 with five main iterations of the model, namely the Chimaera 400, 400HC, 430, 450 and 500. Approximately 6,000 Chimaeras were built in total.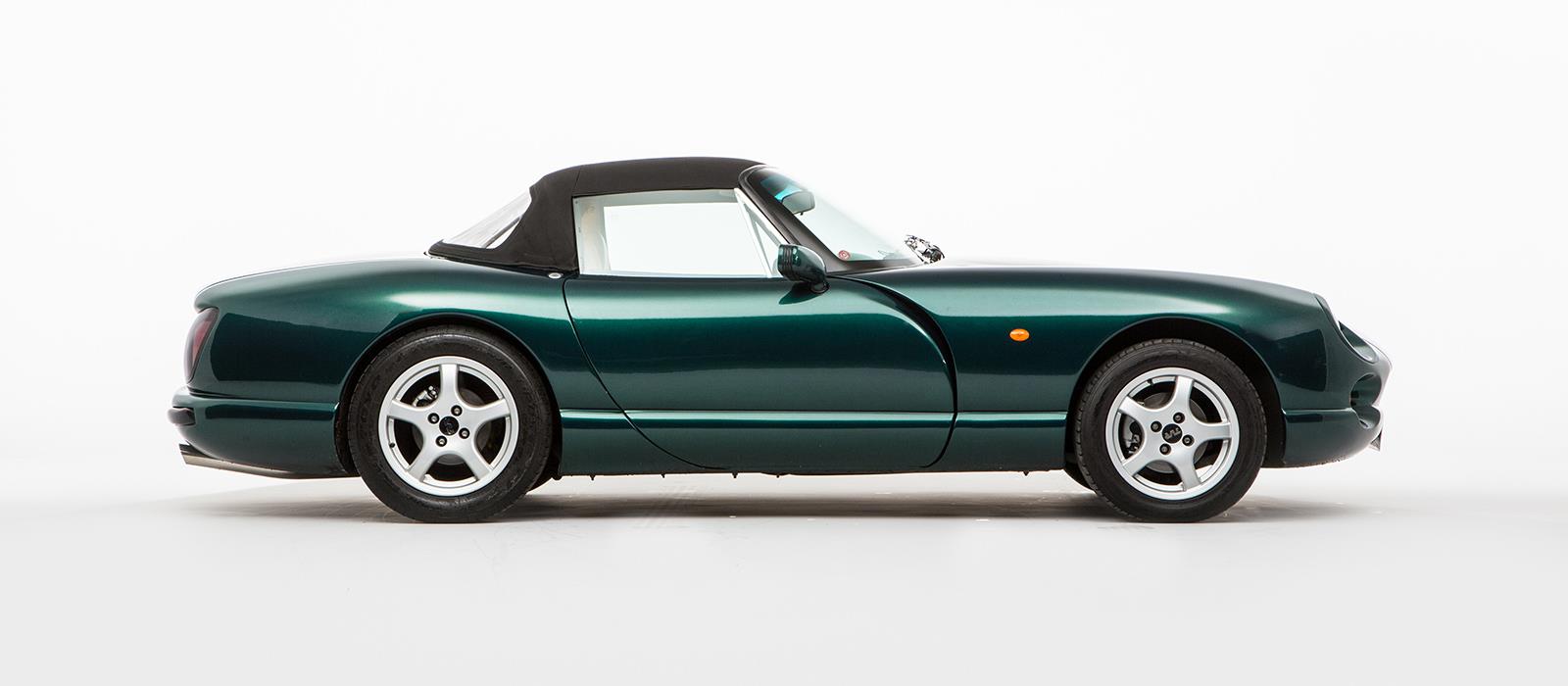 Infamously, Peter Wheeler's beloved German Pointer, Ned, is often credited for assisting with the design of the Chimaera. As Peter Wheeler was quoted at the time "Yeah, he was charging about as usual and took a bite out of the polystyrene model of the Chimaera we had on the table." Allegedly, instead of being sent to the dog house this creative input was subsequently incorporated into the design of the indicator recesses!
This model is the Chimaera 400HC, the HC standing for High Compression. The 3,950 cc alloy V8 engine now produced 275 bhp with 305 lbs/ft, and mated to Borg Warner's T5 manual gearbox, would take the car from standstill to 60 in 4.6 seconds and on up to a top speed of 158 mph. A timeless, classic open topped British sports car that gave both comfort and performance aplenty to its owners.