New Griffith wows the crowds at the NEC Birmingham
Back again at the NEC for the Autosport 2018 show, the new Griffith was exhibited on the Rimstock stand where it sported a flip colour scheme.
Following the showing of the new Griffith on the display of the TVR Car Club at the Classic Sports Car show in November, we were back at the NEC again in January. This time sporting a new flip colour scheme the car was shown as part of the Rimstock stand where Matt Neal of British Touring Car Championship fame also displayed his BTCC Honda.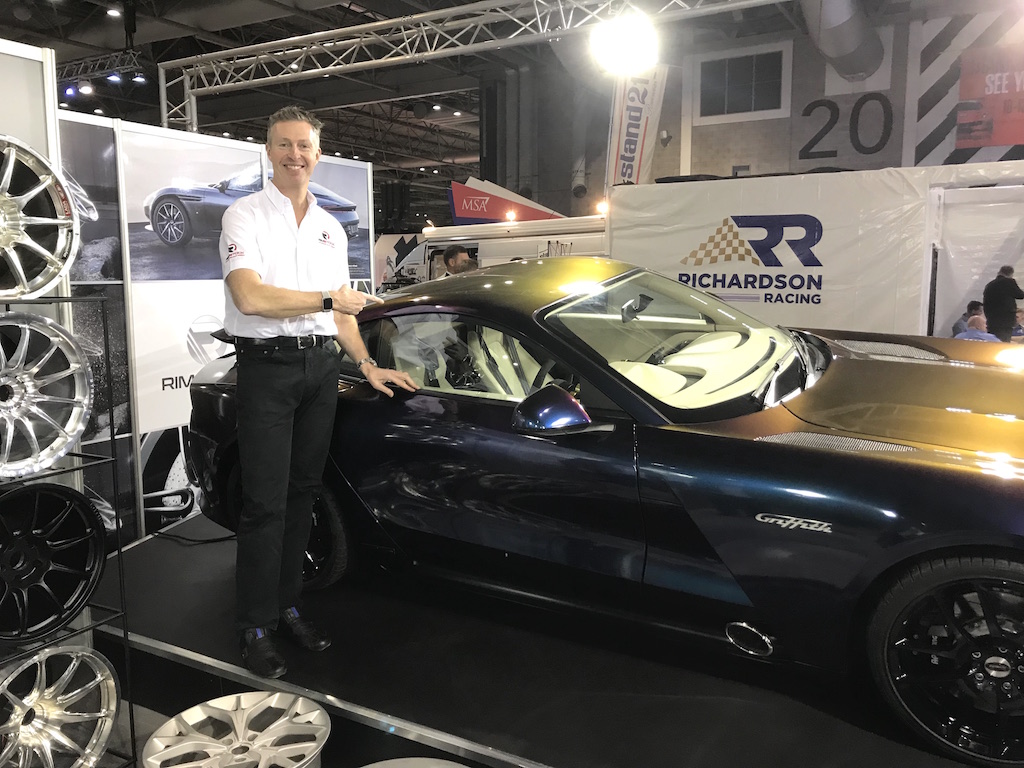 Standing some 6ft 6 inches tall - Matt was keen to see if he'd readily fit the Griffith.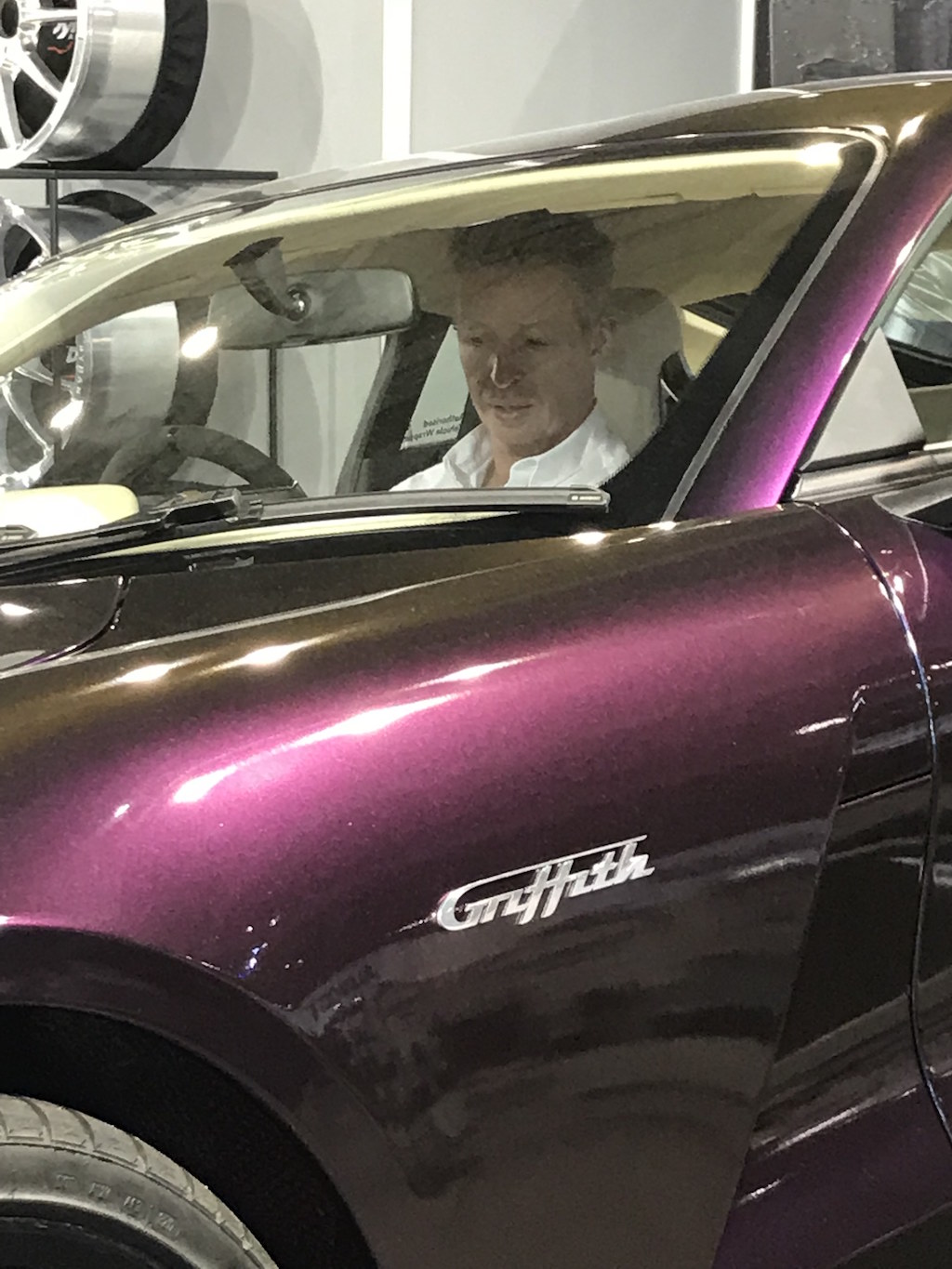 Good news - he does with ease - bring on the race edition!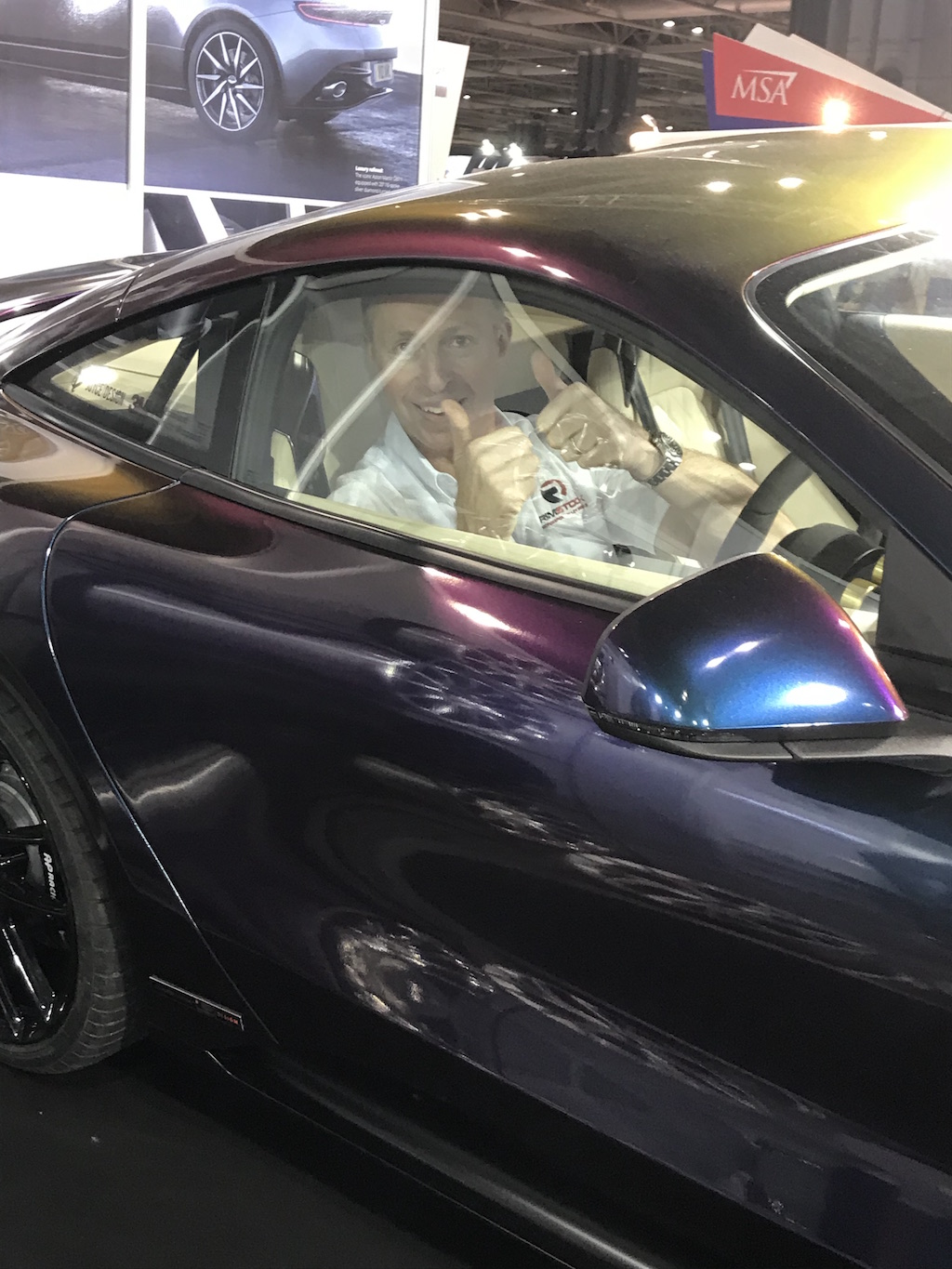 Additional invitation appearances of the new Griffith are planned for the coming months details of which will be announced shortly.