Replacement Chassis & Suspension Parts - Available Now
We are pleased to announce that Richard Thorpe of RT Racing has joined the ever expanding Network of TVR approved specialists and is confirmed as the sole approved supplier for replacement TVR chassis and suspension parts, all of which are now available via TVR Parts Ltd. In addition to the more general servicing and support requirements provided, Richard and his team have many years experience of producing high quality accurate parts and continue to support the many restorations and repairs that Heritage TVR owners demand to keep their vehicles in good safe running order. Whether you're looking for a sectional repair piece, a replacement wishbone, or a full replacement chassis, look no further than RT Racing and TVR Parts Ltd for genuine approved components and maintain your vehicle's provenance and originality whilst improving its longevity over original factory finish.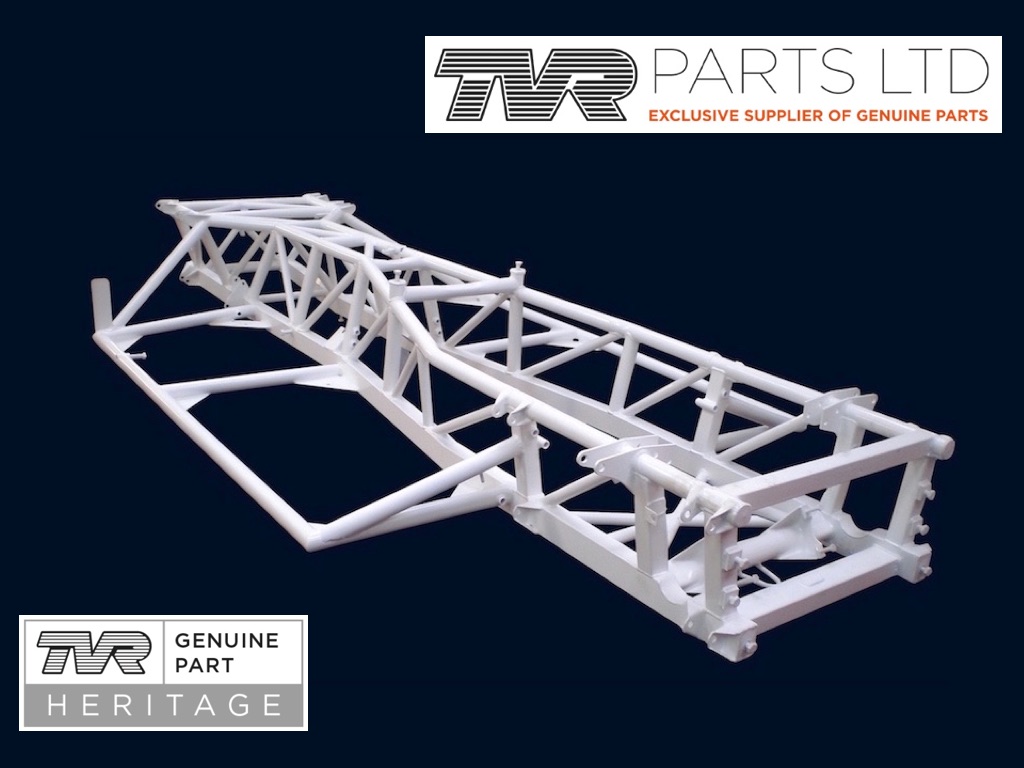 Visit
TVR-Parts.com
or call them to discuss your requirements - the only approved supplier of genuine TVR parts worldwide.