Well we're in full swing show season, with even more busy times ahead.
Everybody wants to see the new Griffith. Following the dash to Autosport, it was exhibited at the TVR Car Club's season opener at Burghley House, where despite the weather, all present had a great time.
As ever, the event was brilliantly supported by the TVR faithful, comprising owners and enthusiasts alike and the feedback we received was all both positive and supportive. Many commented once again that the new Griffith really has to be viewed 'up close and personal' in natural daylight, since photographs under the spotlights alone really do not convey the full picture when it comes to the styling drama and aesthetics, the quality of the car's construction, the attention to detail, and the overall fit and finish, which is light years ahead of the cars of yesteryear (which we still love!) To all who made TVR so welcome at this annual pilgrimage, we thank you.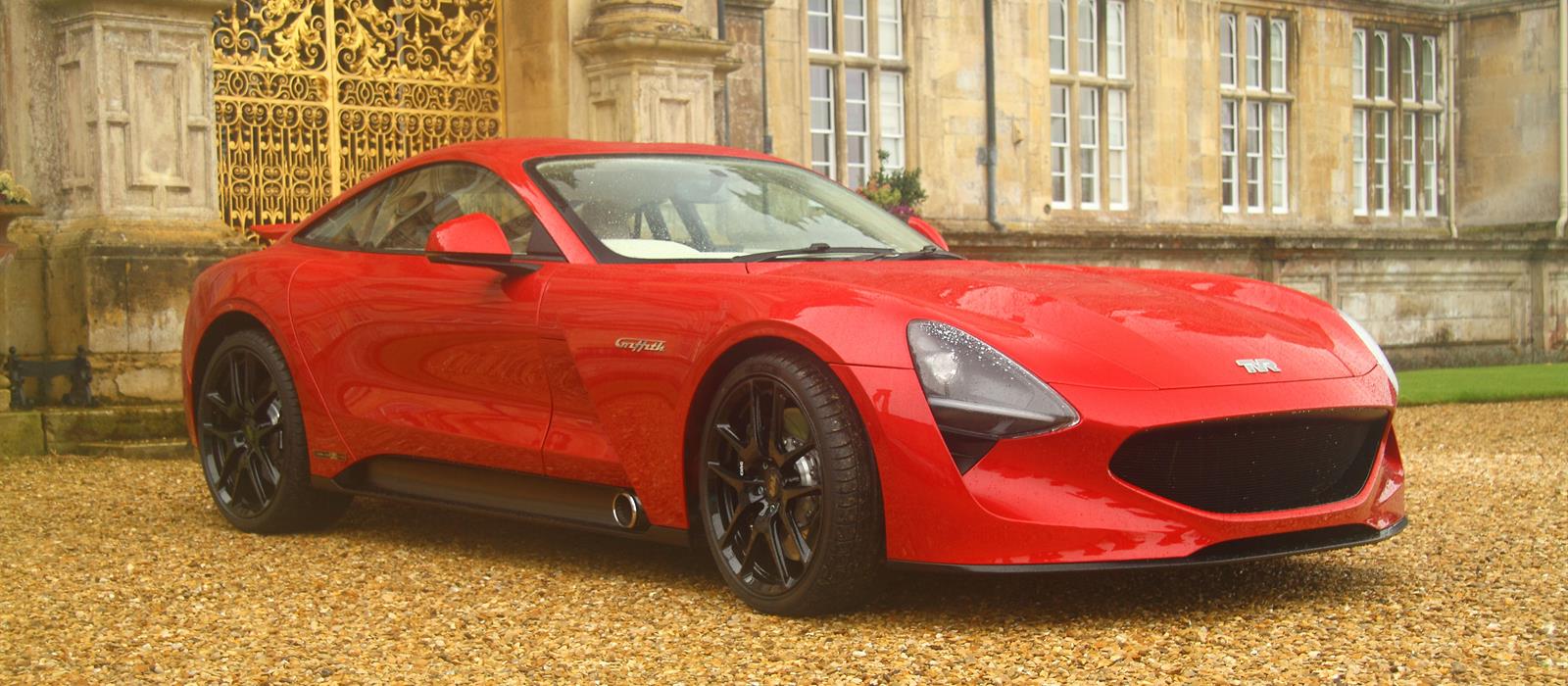 After Burghley, the car was whisked to the the London Motor Show at the ExCeL, where it was invited to feature in the 'Built-In-Britain' display. Accompanied by a late model heritage Griffith 500 that was kindly provided by a local owner, (thank you Aaron!) the pair attracted a suitable degree of attention throughout the duration of the show - especially when the new Griffith was fired up from time to time, sounding truly epic within the confines of the hall.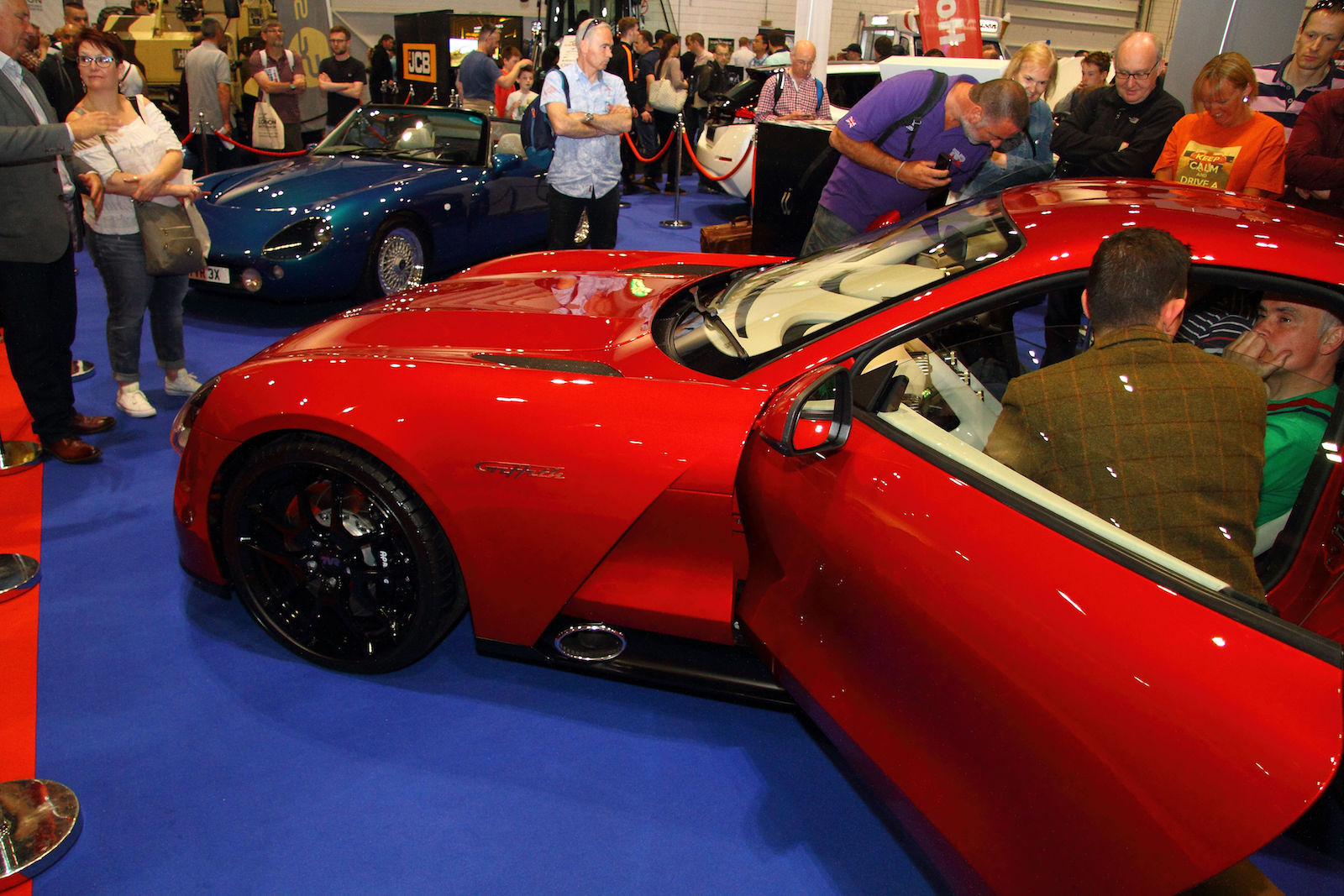 Where can the car be seen next?
The following appearances are currently scheduled (but as ever, without sounding all 'e + oe' please check back before travelling as the car is in huge demand and some plans are subject to change accordingly)
June 7th / 8th - London City Concours
June 15th - 17th - Le Mans 24h - supporting the official Rebellion Racing entry and leading the drivers parade on Friday 15th.
July 20th - 22nd - Silverstone Classic Event (On Track)
August 4th / 5th - Supercar weekend with TVR Car Club at Beaulieu Motor Museum
September 11th - 15th - Automechanika in Frankfurt as a static display with our approved lubricants partner Motul
Further appearances will be added as confirmed, so please keep checking back!