New Griffith on track at Silverstone Classic 2018
TVR were delighted to be selected for the Supercar lineup at the Silverstone Classic weekend of action..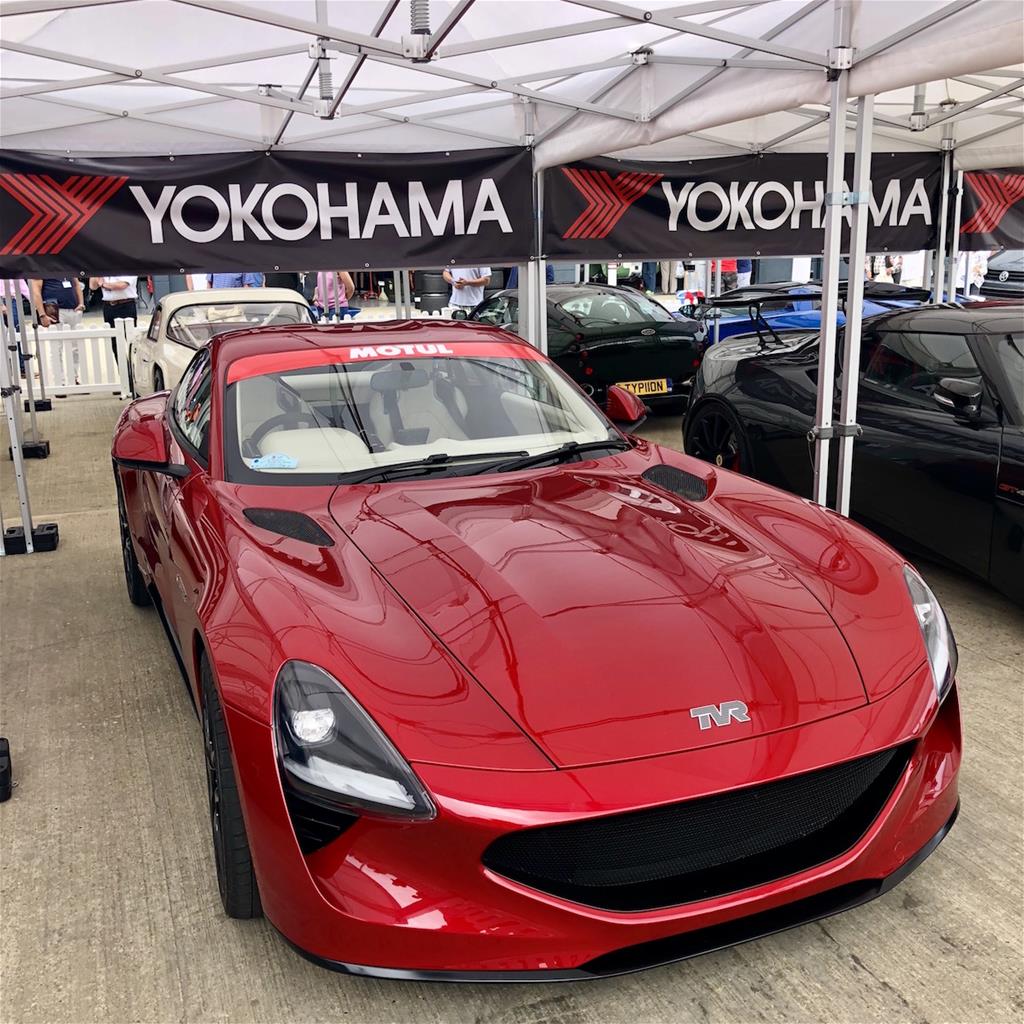 The display was not just a static lineup but one that saw the new Griffith take to the track for the Supercar Parade sessions on both Friday and Saturday, where accompanied by a 1965 Griffith and a stunning TVR Typhon all attracted great interest despite their time on track being heavily restricted.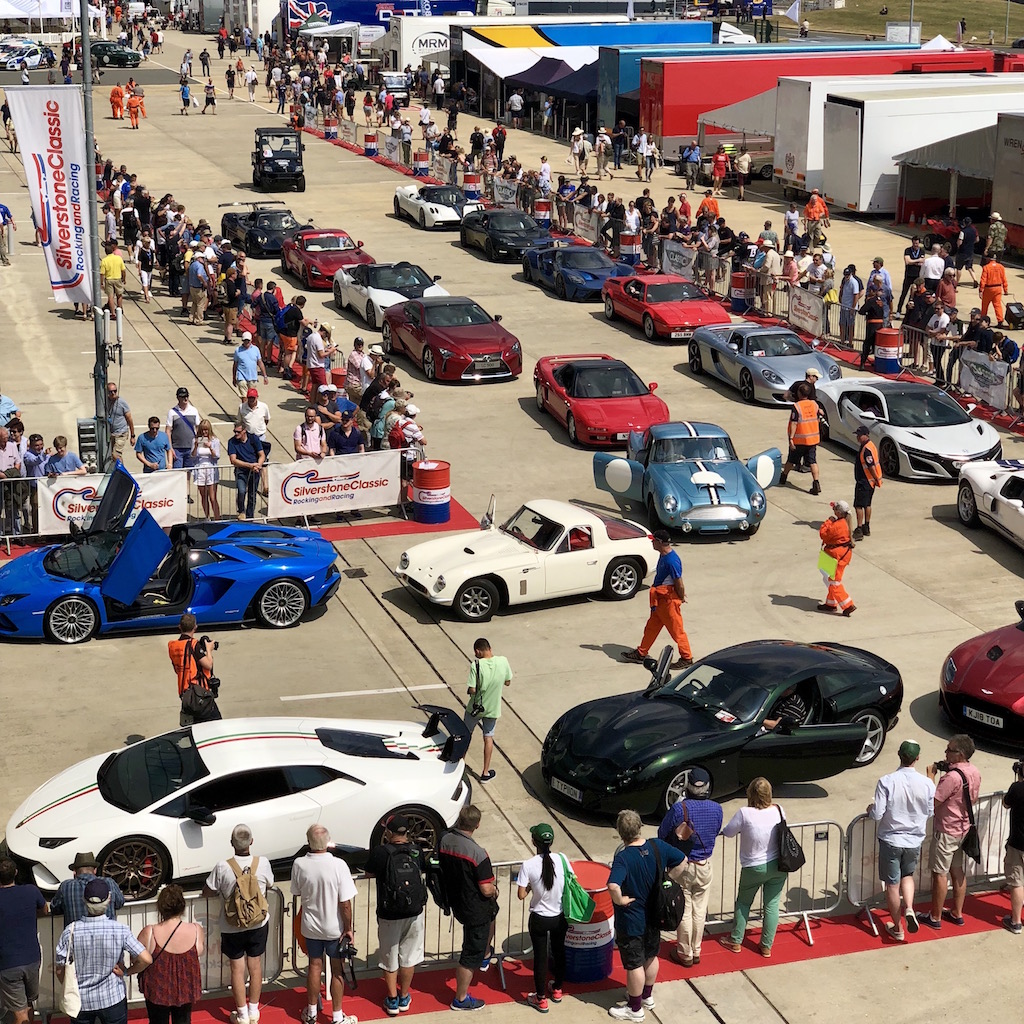 Lined up two-by-two the cars headed onto the circuit for the parade however due to the level of traffic and safety rules applied, it resulted in little of the performance available being demonstrated thereby leaving much for a future event. There is however a short clip from inside the Griffith that can be viewed via this Link to youTube video and as seen from Trackside Shame about all the high fencing but that's Silverstone.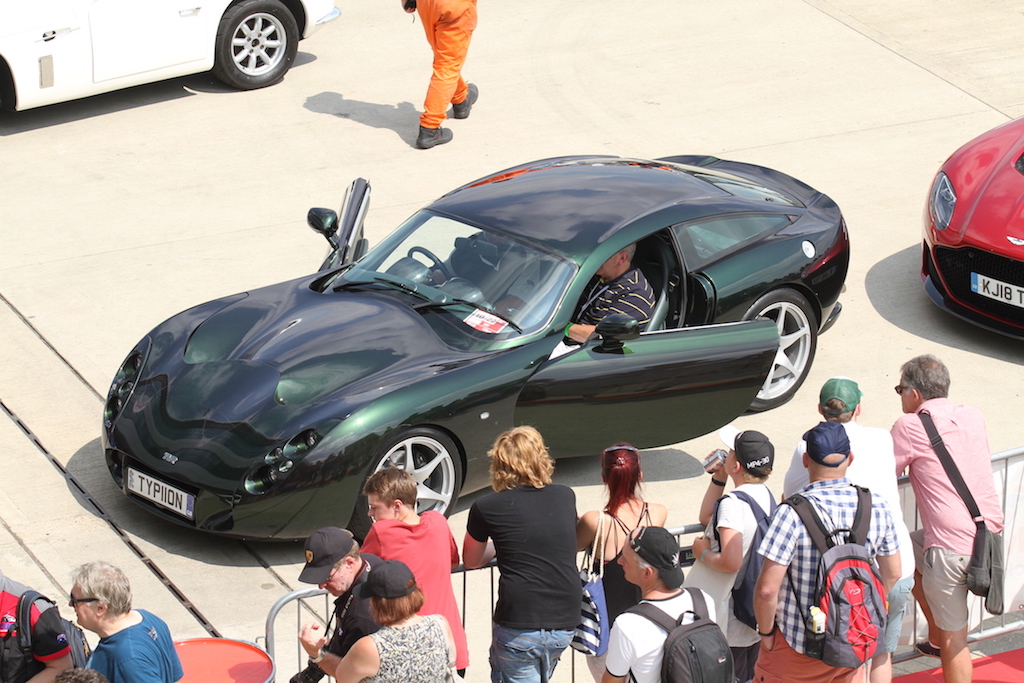 The TVR Car Club and many owner, driver / enthusiasts were also at the event, with an exceptional display of Heritage TVRs, a few of which can be seen in the images below.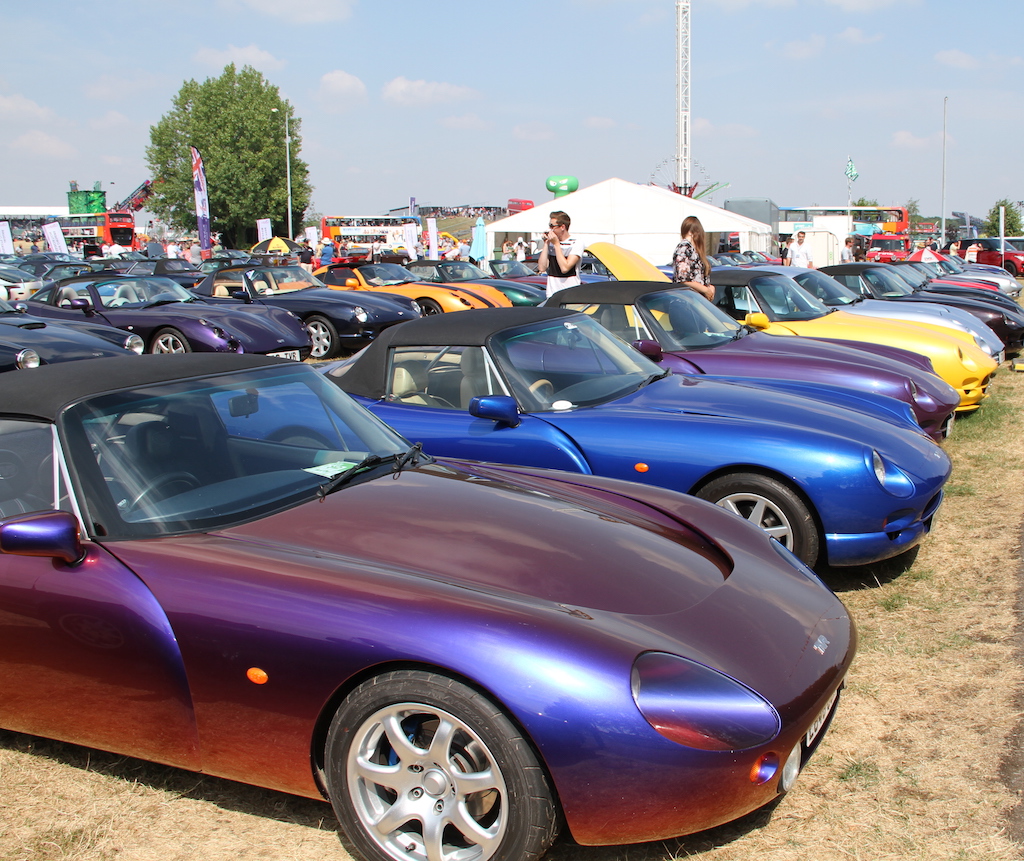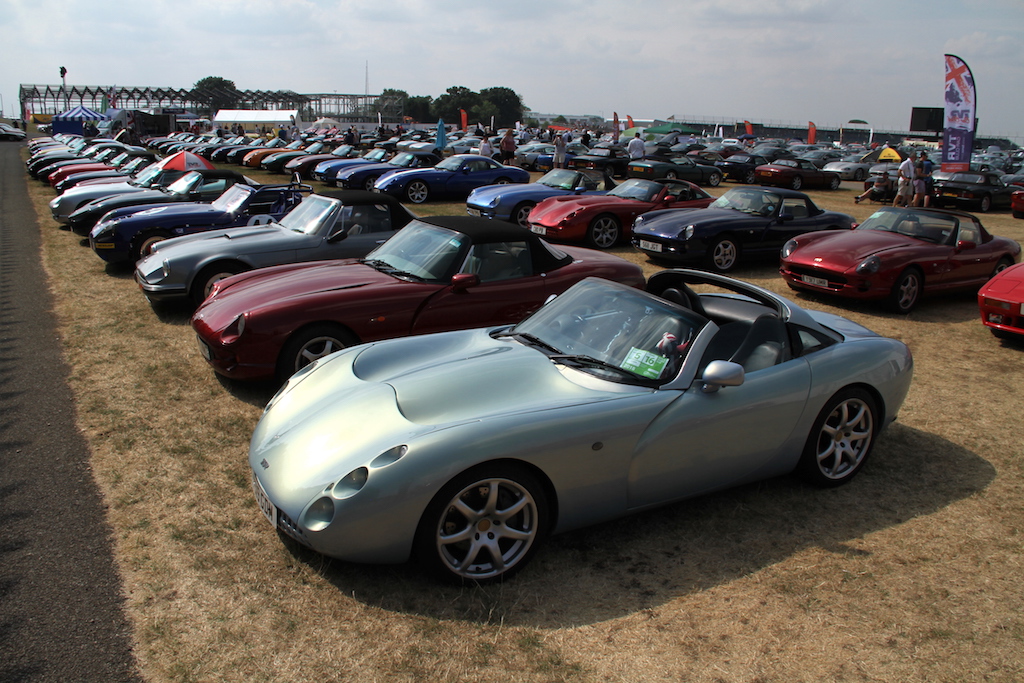 For those interested in viewing the racing coverage, which may or may not include the parade lap sessions, the Silverstone Classic ITV4 highlights programme will air on Sunday 12 August at 17:45 (directly after live coverage of the British Touring Car Championship).
Repeats will additionally be shown:
Wednesday 15 August at 20:00
Saturday 18 August at 08:30
Saturday 15 September at 15:15
Plus the programme will be available on catch-up for 30 days after each transmission.
Finally, for a longer video clip from inside the Griffith click HERE to view on youTube although be warned, even edited down it was over 6 minutes for 2 laps - such was the pace!