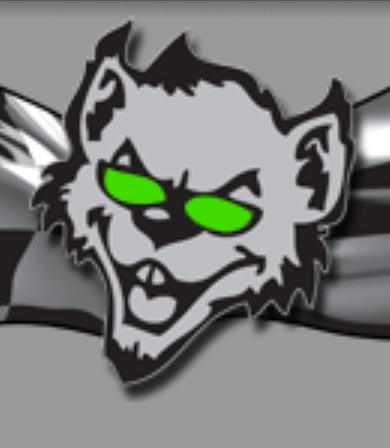 Endurance House
1020, Westcott Venture Park
Westcott
Bucks
HP18 0NP
01296 655109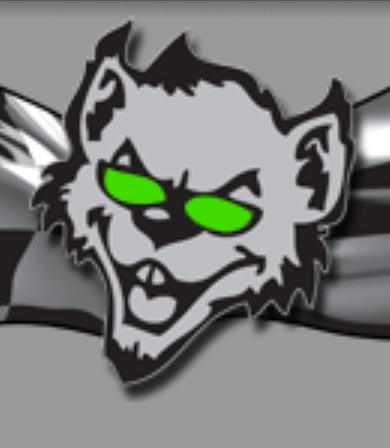 About
Topcats Racing have serviced and maintained all TVR models from wedges to Sagaris since 2002. We have an excellent reputation with our customers and provide a full range of services, all 'in-house', including engine, gearbox and diff rebuilds and upgrades, body repairs, outriggers, fabrication, re-trimming, general servicing, suspension upgrades, full geometry setup and vehicle storage. We are the leaders in Chevrolet LS conversions in the UK including arguably the fastest Sagaris in the world, the Topcats TVR Sagaris LS9. As our name suggests we are a successful race team having raced in the TVR Tuscan Challenge and still race in Britcar and GT Cup. We provide race preparation for customer cars, full race team support at the circuit and track car preparation. Owners Warren and Charlotte Gilbert, have a personal affinity with TVR. Warren raced a TVR Tuscan Challenge car in the TVR Challenge with podium finishes as well as competing with it in Britcar endurance races! Charlotte raced in the TVR Tuscan Challenge from 1994-1999. Sponsored by the TVR Centre, she works at their two dealerships at weekends as well as demonstrating TVR's at race circuits for the motoring press from 1996.
Reviews
My car had a jaded history originally been purchased as a 'prototype' early Tuscan S model. Not long after the classic straight six engine rebuild was needed after a cylinder lost compression. Top Cats have always been highly respected and the waiting for an available upgrade slot was worth it. Opted for the 7 litre LS7 and uprated gearbox drive shafts etc. Top Cats involved me at each stage of the build which back then was a pain staking labour of love over 3 months. They selected all the best components in the build even down to the top quality hosing and fixture and fittings. The build was also completely customised the way I wanted it. From exhaust positioning, the engine management option. Diff gearing etc. Since then have always gone back to Top Cats for jobs like racing harnesses where a proper chassis mounted cage was installed as per regulations to mount the harness from. You get to know the engineers working on your car and appreciate some of the challenges they face. I always liken Brian to the inventor off Back to the Future working his magic. Tom thinks outside the box and innovates solutions that work. For example the reverse opening bonnet using gas struts which works superbly. I feel proud to own a car which truthfully Top Cats have built from the ground up. Every time I start it there is a smile knowing they created something very different from anything else out there and part of my personality. My Tuscan S LS7. Number 2 of 10. Thanks Mark

I have known Warren, Charlotte, Brian and Tom since Tom was just a boy --that's 16 years ago !. I am RO of TVR Oxfordshire Club and run a 1995 Chimaera and a 1990 S2. My personal dealings with Topcats have always been conducted in a very pleasant but factual way and every time they see one of my cars it comes back far better than when it went in and i am always happy with the charges. I cannot officially recommend Topcats to my members over other appointed TVR specialists but when anyone takes heed of my experiences they have not been disappointed and one of the very first LS3 conversions was carried out on one of our members Cerbera. I tell everyone that whilst Warren has great knowledge of TVR's its Brian who i reckon could be blindfolded and stuck under any TVR and he would identify model , make, year and problem just by feel ----he really is a very special engineer. The new workshops are truly special and the confidence i have in Topcats historically has been surpassed with the last service and other work they carried out when lmy car came back not just fixed but running the best it has ever done in its 64 k mileage. If you own a TVR and want to treat it to the best and most honest care and attention then make your way to ' Topcats ' Thanks Mike awa

In my experience, this is where to go if you want the absolute best. From the straightforward jobs, to resolving fiddly issues, right up to major projects, their quality of service, attention to detail and overall standards are second to none. Over the last four years, through a series of major modifications, they have helped me to realise my perfect car. I would not, and do not, hesitate to recommend them to fellow owners.

I cannot recommend the Topcats team enough – they looked after my Cerbera for over 11 years – perfect service every time and a real pleasure to do business with. They are so good at what they do that we use them on all our cars.

I first encountered Topcats when looking to replace the old suspension on my T350, I rang around most specialists in the back of Sprint and when I got round to Topcats I spoke to Warren and I instantly knew my choice as to who to trust with my car, he went through most of the different options in detail over the phone and helped me come to my own decision, I drove 70 miles to their workshop in Aylesbury and was not disappointed with the level of service and friendliness from the team, my car was transformed as promised!